No Degrees of Kevin Bacon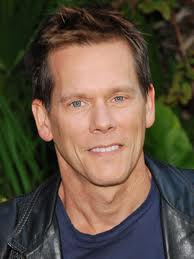 Listen to fiction writers describe how we work, and you'll think we're all Rokus — those small black boxes that sit on your entertainment center and stream programs from the internet to your TV. Most writers will say we sit at our keyboards and type chapters that flow through our heads like scenes in a movie. This sounds easy, but it isn't. To get to that point takes hard work.
And after we're done with all the plotting and dialogue, description and pace, our protagonists still need to live and breathe. For this to occur, we must know them well. Authors build their characters in many ways – we cut out pictures of interesting faces, write in-depth histories we'll never use, poke through our characters' pockets, their closets, their refrigerators, create lists of hobbies and musical tastes.
Often we come to know our characters better than ourselves, but even then, we aren't done. There is one more step we must take. For our character and her story to become as vivid for the reader as they are for ourselves, we have to convince the reader to climb inside our protagonist's head.
Magic happens when our reader looks out through the character's eyes, feels her emotion, knows why she is driven to do the things that she does. Pull this off, and our reader will not simply read the story, she will smell, taste, fear, hate – burn with his kiss – as if she herself were the character.
So we make our protagonist someone the reader will care about. We make her human, usually likable, sometimes admirable. We challenge her morally or physically, give her something worthwhile to fight for or against, and watch as she struggles to rise above the roadblocks we so gleefully toss in her way. But for our reader to actually experience the action as our protagonist does, we must eliminate all barriers between the reader's mind and the character's. Their thoughts have to become one and the same.
This can be accomplished in two steps. First:  present the scene in real time. Second:  filter the action through the protagonist's impressions and emotions, and as instantly as they would occur in her own mind.
So we wouldn't write:  The room was cluttered, Julia thought.
The use of the word, "thought," pulls us out of Julia's head and feels like a physical separation.
Neither would we write:  The room was stuffed with stacks of newspapers.
This one is better, but we continue to feel like an observer. Our reader is still one degree of separation from Julia.
But if we write:  Julia shoved a stack of magazines aside to make room for her feet. What a dump.
Well, now we're in business. This last example shows action in real time, and filtered through Julia's perception. Julia's thought, 'What a dump,' streams through our brain as seamlessly as if it were our own.
No Roku necessary.
Questions For The Day:
How can you make your reader feel your character's experience?
How do you build your characters?
How do you decide which character's point of view to use in a scene?